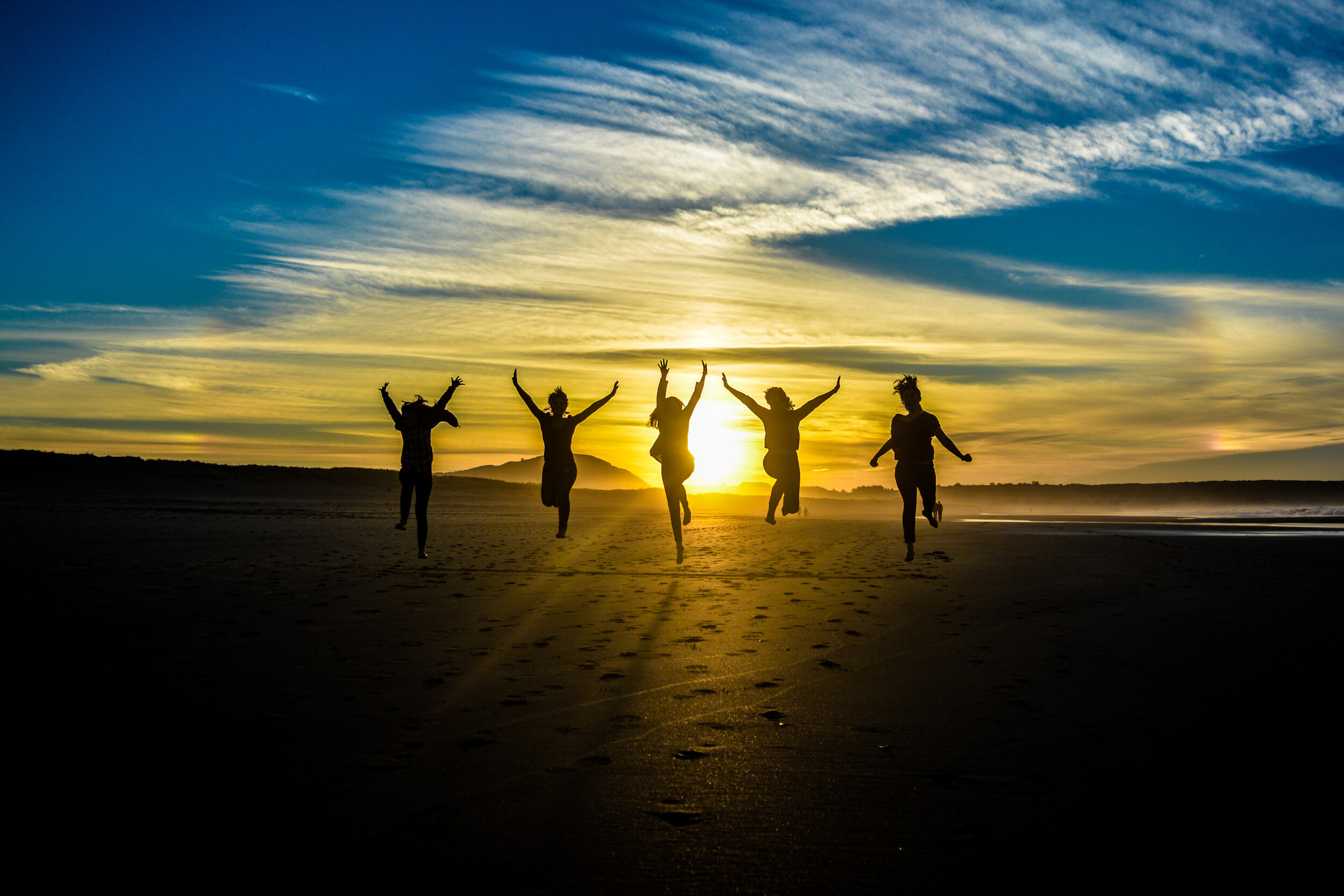 "The changes you made were differentiating in monumental ways resulting in my new position. It's even better! The CEO wants me to move to Dallas and they gave me a full relocation package as well!"
- D. Fritz
"…your services were definitely instrumental in getting noticed in the sea of resumes and sharping my interviewing skills. I took an offer in Charlotte, NC with what I think will be one of the best fits for me in my career. "
- M. McKnight
"Your impressive resume helped land me a dream job! After the second interview, they had an offer on the table by the next morning! I got a five-figure raise…"
- K. Shelton
Bonnie did a fantastic job helping me revamp my resume and LinkedIn profile. She worked with me to bring out the achievements that best highlighted my strengths and career interests. Prior to working with Bonnie I received messages about positions that were too junior and even in the wrong field. Now that my profile has been optimized, I am getting more valuable traffic and much better opportunities. I would highly recommend Bonnie's services for anyone desiring a career upgrade.
Nadia Clifford
Bonnie is an excellent career lifter! Her resume writing is not only technically awesome, but she is a great listener, a great writer and knows how to get the best resume for the next role. Bonnie's expertise has helped elevate the work I do as a Career Coach and brought technical expertise to my clients! Not only is Bonnie a world class talent in her expertise, but she is nice, personable and available! Bonnie is awesome in every way! Great to work with her.
Maureen Mo Faul
Bonnie was able to take my executive leaderships experience and combine it with my business ownership experience into a powerful and engaging resume and LI profile that perfectly told my story and matched the type of executive role I was seeking out. My new branding by Bonnie coupled with quality interview skills and my selective approach landed me 3 exceptional offers with one of them being in 10 days of submitting resume. No matter what your level of leadership experience is, I highly suggest using Bonnie to shave off 1-2 months of searching and have branding that speaks to the role your looking for. Absolutely outstanding.
Ken Baldo
Bonnie was incredible and took time to work with me to create a resume that I can truly feel confident about. She was not afraid of a challenge and created my resume from scratch. I must say that I feel lucky to work with someone who is a great communicator, thorough and professional in her field.
Ekaterina Andujar
I only have positive things to say about working with Bonnie. I recommend her professional services 100% She has the highest commitment with her clients, all of the work that she did for me was delivered on time and with a professional presentation.
Patricia Hippe
…Bonnie demonstrates how she stands out from all other resume writers. It's clear her life's purpose is to level up each of her clients to their best version of themselves-- via their skill sets, mission statement and outlining the core values that drove them to perform their most notable career achievement as opposed to a daily or monthly target. Bonnie is not just a "resume writer" she will become your placement strategist.
Deborah Codinach
Bonnie has done a fantastic job on my resume. Highly recommend her services. Deliverables came in a timely and professional manner.
Daniel Ribeiro
Bonnie was an absolute pleasure to work with. She was patient with my busy schedule, asked the right questions I couldn't ask myself and constructed a resume beyond my imagination. I would highly recommend her to anyone and will be using her in the future for any and all of my related needs.
Ian Sullivan
Bonnie is the BEST! She crafts a resume that is well written, professional, and beautifully formatted. When I enlisted her services I needed to find a job ASAP! Her well crafted resume got me callbacks and interviews and within five weeks I had THREE job offers. Purchasing her package was hands down the BEST decision I could have made. If you're thinking of enlisting the service of a resume writer you've found the best so don't settle for less. Call Bonnie Negron... you will NOT be disappointed.
Tonya Sims
Bonnie is an exceptional, professional and compassionate business person . From her first email, to our first conversation I immediately knew I made the right decision to obtain her services. She is understanding, never condescending and able to offer valid advise. Her resumes are absolutely fabulous. They are tailored to you and never generic. Since updating my resume, I have received numerous employment inquiries as well as being told, it was the best resume they had ever seen. You will not go wrong with hiring Bonnie and will be amazed at what you receive.
Penny McNerney
I had a great experience with Bonnie, who created a comprehensive and organized resume for me. She was very professional and helpful in our conversation, learning about my background and understanding the kinds of roles I was interested in so that she could develop a targeted resume. The resume that she developed was clear, structured, highlighted important features of my background, and very nicely formatted. Overall very happy -- thank you, Bonnie!
Adam C Dick
I am referring Bonnie Career Services, Inc. to everybody I know who is looking for a career move or unhappy with their current work situation. With Bonnie's help, I have landed a tremendous offer from a major corporation and could not be happier to make this career move. A pleasure to work with and the results speak volumes.
Mark Gibbons